Ben Lomond High School
Class Of 1963
Welcome to the Ben Lomond High School
Class Of 1963 Website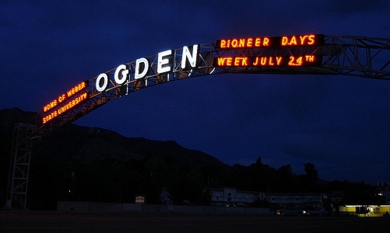 *********************************************
I'm sorry to announce that another of our
Classmates has passed away.
Sharon Thedell passed on
May 16th, 2018.

Her Obituary has been posted in the
"In Memory" section.

**************************************************************

Calling All '63 Scots!!

Planning is underway for our 55th Reunion
this upcoming summer.
Mark your calendars for Saturday July 28th 2018.
That is the date we will be coming together in the
Commons Area of Ben Lomond High School.
The event is planned to start at 5:00 PM.
This is going to be a great opportunity to renew
old friendships, catch up on each other's lives,
and to enjoy one another!
This special time is for Classmates only!
Light refreshments will be served with
lots of time to visit with each other.
A Golf Tournament will be held the day before
on Friday July 27th beginning with a breakfast
at the Roy Village Inn from 8am to 10am.
More details will follow concerning the Golf Tournament.
Small donations will be gladly accepted to help with
the costs of the reunion. Send donations to:
Judy May
935 Iowa Ave.
Ogden, Utah 84404
We are looking forward to seeing you the end of July!!

************************************************
Leave a Message on "Class Chatter" where everyone can see it.
Send a message directly to me (Dave Pettingill) about the Website using
"Contact Us"
"Message Forum" is a link provided by the vendor and not
as user friendly as "Class Chatter" although it
does have several older messages in it.
What's New On The Website
A new link has been added to the list of links
on the left hand side of the page.
The new link is for the Wall Of Fame & Other Awards
beginning with our first classmate to receive
the Wall Of Fame Award, Orluff Opheikens, along with
information concerning an Honorary Degree
Orluff received from Weber State College.
The information concerning Nancy Stowe Kader's Award
that was on this Home Page has been moved
to this new link.
If anyone knows of awards and recognition
other classmates have received please click
on the "Contact Us" link and provide the information
so that it can be added for all to see.
Update Your Profile

Please keep your profile updated with any changes,
post recent pictures, let us know
what's going on in your lives!

Memorial Fund
We have received many donations to
the Memorial Fund over the
past several months.

Thank you very much!!

Donations are appreciated
but not expected!
BLHS '63 Guyz Golf Clan
Open link on the left
We will let you know when Golf starts up in the Spring
BLHS '63 Ladies Luncheons
Open link on the left
Older Updates
Class Chatter
Please visit and catch up on postings made throughout
the Website. Don't forget to post a note or picture.
Mound Fort Yearbook 1958 - 1959
Uploaded pages from our Yearbook
most without names, organized by Homeroom
In Memory Link
The "In Memory" Link on the left has been unlocked for viewing by anyone who might visit our Website. You do not have to be signed in to view the "In Memory" pages
Memorial Fund
Please click on the link to the left
Donations on behalf of Classmates from the
"BLHS Class of 63"
have been made to the following
University of Utah Hospital
University of Utah Burn Center
University of Utah Cancer Institute
American Cancer Society
Alzheimer's Association
Childrens Neuroblastoma Cancer Society
Trinity Presbyterian Church
Homeless Veterans Fellowship

In some cases, money has been provided directly
to the Classmate to assist with funeral costs
The Memorial Fund continues to need our contributions
which are always welcome but totally voluntary!
Please see the "Memorial Fund" link for more information
***************************************
All allowable BLHS Yearbooks
have been loaded on the Free Website!

Go To
http://www.skalooza.com

Click on the Login button to Register
It's a safe Website!
You can look at any school's Yearbooks
that are loaded on the Website.
You can also shop through that site which provides
funds back to BLHS Student Activities

Thanks to those who have helped to fund this project!!
Additional contributions would be greatly appreciated!
This project is being funded only through contributions!
For information, click on the "Contact Us" tab on the left.
******************************************

A new link on the left will take you to
"Mound Fort Sports Articles"
Thanks to Barry Sneddon for sending in
these great articles!!
Check the link on the left to view the Articles.
************************************
All pictures from our 50th Reunion have been loaded
into the links on the left.
***********************************
Pictures posted are all those taken during the Reunion, many were used in the Yearbook. The pictures selected for the Yearbook are labeled with names and are in a beautiful matte finish.
We still have several Yearbooks available
Cost is $25.00 each
Send us a message using the Contact Us
Link on the left and we will send you specifics
*************************************
We would like to have your Feedback and Comments
There is a link in the left column,
Classmate Feedback and Comments
After you enter, click here:
Website and Reunion Comments and Feedback
Next click on "How Was Your Reunion"
Then click on "Reply"
You can preview your Comments prior to saving them
by using the "Preview" button at the bottom
Be sure to save your comments before leaving
The Message Forum is still available as well
******************************
Reunion Committee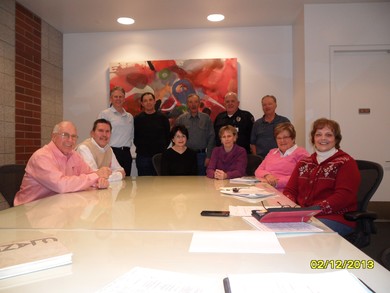 Left to Right: Orluff Opheikens, Dave Pettingill, Judd West,
Gary Chatlin, Brenda Giachino Chatlin, Ed Sickles,
Judy Macfarlane May, Sam Vander Heide, Scott Butters,
Marilyn Thomas Newman, Brenda Gunnell Ward
Members Not Present: Lyn Dowdle Handley, Connie Checketts Stowe,
Sandy Shulz Payne, Gerald Smith, Pat Lundgreen Pledger,
Todd Sloan, Richard Pledger, Susanne Sessions Huddleston,
Diana Hunter Childs, John Bleazard
*******************************